The 25th Anniversary Phoenix Cup
The Phoenix Cup, which has been played on 24 previous occasions, by 731 disabled golfers, from 18 countries, will be played from Tuesday 15 to Monday 21 September at the Gleneagles Centenary, Panmure, Blairgowrie, Carnoustie Championship & Trump International Courses. It is being supported by the European Solheim Cup Team & The Ladies European Tour

The Phoenix Cup Programme

Tuesday 15, 18:00, The 25th Anniversary Phoenix Cup Welcome and Foursome pairings

Wednesday 16, 14:00, PGA Centenary Gleneagles Golf Course Foursomes

Thursday 17, 11:30, Panmure Golf Course Fourball

Friday 18, 10:06, Blairgowrie Rosemount Golf Course Singles

Sunday 20, 12:40, Carnoustie Championship Golf Course Team International

Monday 21, 11:00, Trump International Links Golf Course Aberdeen Team International

Phoenix Cup Team Europe & USA

Phoenix Cup Team Europe

Phoenix Cup Team USA

Captain Iain Ross, Scotland

Captain Dan Aldrich, California (

Vice Captain Gordon Latto, Scotland

Vice Captain Bradley Schubert, Illinois

Carol Brill, Ireland

Jeff Dawley, Texas

Kevin Cassidy, Northern Ireland

Billy Fryer, Arkansas

Stian Halvorsen, Norway

Clay Kemper, Texas

James Hopes, Scotland

Steve Kuketz, Massachusetts

Robert Inness, Scotland

Brett Lang, California

Jonathan Jones, England

Sarah Larson, Wisconsin

Per Arne Larsen, Norway

David McCready, Indiana

Les McConnachie, Scotland

Matt Snyder, Iowa

John Pennycott, Scotland

Steve Shipuleski, Florida

Ellie Perks, England

Josh Tankersley, Texas

James Savastano, Wales

Martin Webb, Scotland
The SDGC PHOENIXCAST #1 with waldorf & Statler . . . or Euro team players Ross & McConachie, chatting about games.
The SDGC PHOENIXCAST #2 featuring the Larry, Curly & Mo Show from arran, Ayrshire & Dumbartonshire
SDGC PHOENIXCAST #3 from Gordon 'The Legend' Latto on golf and his Pro career in Ice Hockey
SDGC PHOENIXCAST #4 from Carol in Dublin on about her first truly international disabled golf competition
SDGC PHOENIXCAST #5 with Stian in Norway and James in Wales with stories about golf and plans for the Phoenix
SDGC PHOENIXCAST #6 chatting to Kevin about a hole in one . . . . or not and how he is planning things for Scotland
SDGC PHOENIXCAST #7 where Jonny Jones on his second Phoenix talks about Wolf Creek, Tiger and Crazy Golf shots?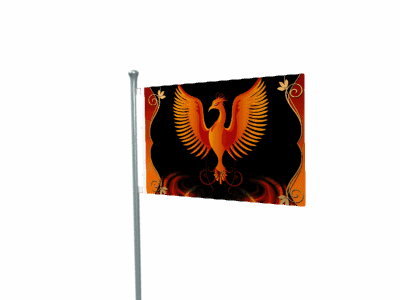 News about the Phoenix Cup
The inaugural Phoenix Cup was held when disabled golfers from Canada and Scotland got together to arrange a multi-nation and friendly match play competition, at the Chippewa Creek Golf Club in Hamilton, Ontario. We in Scotland, pulled together a 'Rest of the World' team from the likes of Australia, South Africa, Germany, France and the Home Nations and travelled to Canada to compete against a squad from across North America.
The Phoenix Cup, as the worlds first fully inclusive team international, became so successful, that the SDGC merged all its other team events, such as the World Cup, Spanish, Masters and other internationals, under that one format and it has since been held on twenty four occasions in six countries, and involved over seven hundred golfers with disabilities.
Still evolving rapidly and now based firmly on the Ryder/Solheim Cup format, where disabled golf groups from around the world are invited annually, to bring together teams to compete and continue to develop and promote the sport for players of any age, with any type of disability, the Phoenix Cup is still the only pan-Disability match play team golf event in the world.
Such is the strength and draw of the Phoenix Cup, that the next four years events are already arranged, with the 25th & 26th competition being played this year at Gleneagles Centenary, Panmure, Blairgowrie, Carnoustie Championship and Trump International Golf Courses.
The 27th Phoenix Cup, in 2021 will be played at Elmwood Golf Club in Fife, between teams representing the SDGC and DGA from England and there are plans for a four team stableford match play competition for the28th & 29th, between Scotland, England, Wales and Ireland in 2022 & 2023.
Finally, the SDGC would like to thank the St Andrews Links Trust, for agreeing to host the 30th Phoenix Cup, Disabled Golf team International in October 2024. The traditional format, will be played on the Old Course and Jubilee Golf Courses at St Andrews, and is undoubtedly a wonderful opportunity for the SDGC to continue to promote and support golfers of all ages and abilities from around the world.