The SDGC Phoenix Cup - Europe v USA
Monday 15 to Wednesday 17 October - Long Marsh Golf Club Rotonda Tampa Florida
The SDGC has arranged numerous pan-disability, Ryder/Solheim type competitions over the last fifteen years, ranging from World Team Cups, through to two, three and four day multi-nation events. Hosting so many similar events, lessened the impact and status of the format and often failed to fully promote golf for people with all types of disability. Therefore, all the aforementioned types of competition have been discontinued, and we will bring together our experiences and knowledge and, arrange one annual team international, which we will call The SDGC Phoenix Cup.
After Florida, highlighted below, plans are already in place for the next Phoenix Cup, which will be played in England in September 2019. This will be followed by a European based event in 2020.
Team Europe
Kevin Booth of Huddersfield England, Billy Cairns of Kilmarnock Scotland, Gerry Clifford of Larkhall Scotland
James Gales MBE of Springfield Scotland, Ian Halliwelll of Hawes England, Trevor Hillen of County Down Northern Ireland
John Irvine of Blyth England, Mike Jones of Cwmbran Wales, Gareth McNeilly of County Antrim Northern Ireland
Derek Milne of Upper Largo Scotland, John Riordan of Dewesbury England, Iain Ross of Kirriemuir Scotland
Frank Sorber of Bad Neustadt Germany & Jim Thomson of Cumbrae Scotlaand
Team Europe were chosen primarily from the Scottish Order of Merit Championship and other related European competition Ttables. The two Co-Captain's deliberately chose a variety of golfers with disabilities and as wide a spread of golfing handicaps as possible, to demonstrate that having a disability is not a barrier to playing the game.
The USAGA Team
Dan Aldrich, John Bell, Vince Biser, Brandon Canesi
Randy Clay, Jason Faircloth, Steven Ford, Kevin Holland
Gary Hooks, Justin Miller, Tracy Ramin, Gianna Rojas
Steve Shipuleski, Jonathan Snyder & Greg Hooper.
Team Europe Programme
Thu 11 & Fri 12 – arrival of Team Europe in Florida. Transfers to Englewood. All hotel rooms are booked, paid and allocated
Team Europe golfers should call Robert Coulter on the number provided as they arrive in the Baggage Hall in Tampa Airport (one call per flight)
Sat 13 Oct - The Florida Golf Magazine Open - all Team Europe golfers + 4 invited supporters,have been entered/paid to play
Sun 14 Oct - SDGC Team Lunch and meeting at 12:00, Drinks Reception at the club 18:00 - Dress Code is smart/casual
all Team Europe golfers and guests costs + 11 supporters, have been submitted for the Reception. Team pairings announced
Mon 15 Oct - Phoenix Cup Round 1 10:00, Foursomes - using full and recognised combined handicaps - day 2 Team pairings announced
Play each day will be from the White Tees (Gents) & Red Tees (Ladies). Visitors Te-off first each day. Shots calculated via the Stroke Index
Tues 16 Oct - Phoenix Cup Round 2 10:00, Fourball - using full recognised handicaps - day 3 team pairings announced
Wed 17 Oct - Phoenix Cup Round 3 10:00, - Singles - using full recognised handicaps
Evening Dinner & Presentation at the Golf Club 14:00 - Dress Code is smart/casual
all Team Europe golfers and guests costs + 11 supporters, have been submitted for the Pressentation.
Team Europe returns to Tampa are available on: Thu 18, Fri 19 & Sat 20 Oct. Timings on these days must be arranged on arrival with Robert Coulter
The Phoenix Cup is a match play golf competition, with Team Europe utilising their recognised golf handicaps, administered
by golfs Governing Bodies. Team Europe's golf handicaps are listed on our Order of Merit Tables page.
Other SDGC Phoenix Cup's
The original Phoenix Cup was generated between Canadian and Scottish Disability Golfers and involved a Rest of the World squad and a team from North America and has since involved eighteen different nations and has been played in five countries. The main aim of the SDGC Phoenix Cup is to involve and promote golf for people with all types of disability and ability.
2019 - Hunley Hall Yorkshire England (Mon 2 to Wed 4 Sep) BIG v SDGC
2018 – Rotonda Resort Tampa Florida USA – USA v Europe -
2017 - Murrayshall Perthshire Scotland – Scotland v England – Scotland win
2016 - Linden Hall England – England v Scotland – England win
2015 - Westerwood Lanarkshire Scotland – 4 Nations – Scotland win
2015 - Cardrona Scottish Borders – Scotland v England – England win
2014 - Roxburgh Resort Scottish Borders – Scotland v England – England win
2014 – The Palms Nevada USA – USA v Europe – USA win
2013 – Paradore 1925 Resort Malaga Spain – Open - Scotland win
2013 - Westerwood Lanarkshire Scotland – 4 Nations – England win
2012 – Paradore 1925 Resort Malaga Spain – Open - Scotland win
2012 - Ridge Top Wadsworth Ohio USA - USA v Canada - Canada win
2011 – Westerwood Lanarkshire Scotland - 4 Nations - England win
2010 - Ridge Top Wadsworth Ohio USA - USA v Canada – USA win
2007 - Chippewa Creek Toronto Canada - Rest of World v USA - Rest of World win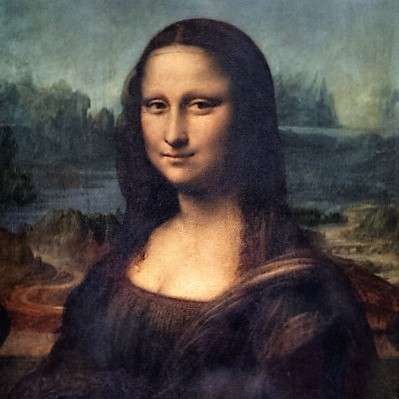 b