The British Masters
Monday 9 to Wednesday 11 May 2022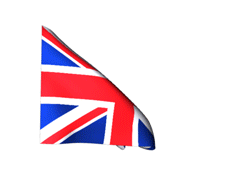 Elmwood Course
The SDGC has held a Masters event on several occasions over the last decade, the latest of which was in 2015 at Slaley Hall in Northumberland, over the Priestman and Huntsman Golf Courses.
Thanks to the generosity of the Management and Staff at Elmwood Golf Course in Springfield, we now have the chance to re-establish this 54-hole Stableford competition for our golfing members with disabilities.
Entry will open early in 2022, where full details will be available for members of the SDGC to enter.
Flyover at Elmwood showing all 18 holes. Thanks to all the staff for supporting the British Masters 😍
The British Masters Programme for 2022
Monday 7 March (00:00) British Masters entry opens
Monday 9 May (10:00) SDGC HUB Elmwood Practice Centre
Monday 9 May (14:00) masters Round 1, Elmwood Course (White)
Tuesday 10 May (08:00) masters Round 2, Elmwood Course (White)
Wednesday 11 May (08:00) masters Round 3, Elmwood Course (White)