The British Open, Strathmore Golf Centre Alyth
Tuesday 7 to Thursday 9 September 2021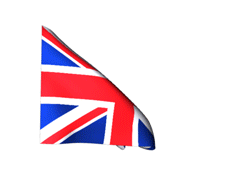 The British Open at Strathmore
Scenes from around Strathmore Golf Centre in Alyth, for the British Open 2021
About the Open
Although we have played various formats over the last 20 years, the current and fully inclusive, Open Golf Championship structure, was first played in 2008 at the St Michaels Golf Club, Leuchars in Fife, where Sidey Ltd first became involved, with the Lord Provost of Fife, by sponsoring the event and its golfers with disabilities. Subsequent Open Championships were held at other venues like Scotscraig Golf Club in Tayport Fife,, an Open qualifying course and the 13th oldest in the world, and several other prestigious venues around the country.
Playing for the Sidey Ltd, Isle of Harris Golf Club & Caledonia Cups
The British Open Programme 2021
Tuesday 1 June, 00:00, Open entry details and costs announced.
Tuesday 7 September, 13:00, Open Round 1, Ranneleroch Course Strathmore (Yellow)
Wednesday 8 September, 10:30, Open Round 2, Ranneleroch Course Strathmore (Yellow)
Thursday 9 September, 10:30, Open Round 3, Ranneleroch Course Strathmore (Yellow)
The British Open is open to all SDGC amateur golfing Members and the package cost will include the three rounds of golf, daily catering and if required a per-round seat in a golf cart. Full costs will be announced on 1 June when entry opens.
Accommodations: Strathmore GC has the Red House Hotel in Coupar Angus on their scorecards, which is popular with visitors. The owner is Alan Bannerman, who can assist with bookings on 01828 628 500. For hotels, B&B's and Guest Houses in and around the Blairgowrie, Alyth and East Perthshire area try out, Discover Blairgowrie, visit Scotland or Visit Cataran Country.
The current Open Champions are: Nett Champion, winning the Sidey Trophy, Willie Iness Scotland, Gross Champion, winning the Isle of Harris Trophy, Andy Gardner England & Stableford Champion, winning the Caledonia Trophy, Paul Higgins Scotland.