Clubhouse News
Our latest stories, event reports and social media stuff
---
20-Jan-2022: Sticks & Stones Episode 62 🏌️ at Firestone Golf Club
Round number 7 of the SDGC's Virtual Order of Merit Championship for 2021/2, is across in Ohio and the magnificent Firestone Golf Course. There are yet more surprises on this weeks draw and the scores on the doors indicate that its tightening up at the top of the table?
---
Latest HUBS

Many thanks to our sponsors, who helped our members create a new fun league for teams of disabled curlers. Based primarily out of Kinross CC, the league slid off recently with Ladies, Gents and Juniors playing in a traditional ice format. Team "Scottish Rocks", are taking on Team Caledonian Stones" until the end of the season. anyone wishing to give it a try, should get in touch? 🥌

Caledonian Stones
Scottish Rocks
21-Dec
8
1
1
8
10-Jan
8
1
1
8
17-Jan
5
0
2
9
24-Jan
7
0
2
11
31-Jan
Totals
28
2
6
36

Our next golf HUB will be at the St Andrews Indoor Centre on Sunday 6 February + a new 2-day, 2-venue, 2-Pro, 2 course HUB is being arranged with one-two-one lessons and on-course tuition in the Spring.
---
The SDGC Management Committee and Membership would like to take the opportunity to thank the very generous donators, who continue to support golfers and curlers with a disability throughout Scotland. Even in these testing times, we have been extremely well supported by more than 20 trusts, Foundations, Charities and Businesses, who continue to provide funding for our 2022 HUBS. Thank you.

Isle of Harris on Telly

The SDGC was recently on ALBA TV during the Isle of Harris Disabled Open, thanks to Kenny and all the club members and staff for a great welcome! Click here to watch it on the BEEB 😎

In 17 years, the SDGC has arranged over 900 games and events in 7 countries, is an outlet to over 30 other groups and organisations and its members have participated in more than 200 competitions around the world.

During 2021, we held 26 new HUBS, at 16 Scottish venues, that involved over 300 people 🥂 Check out our HUBS by using the link at the top level menu.

Congratulations to all the SDGC's 2021 winners, from the likes of the Scottish Order of Merit Championship, the British Open and the Phoenix Cup. Our 'Archive' has all the competition winners listed, dating back over more than a decade.
---
News, news, news

Sign up via the Contact form and receive our free email news. It is issued 2or3 times a month and includes updates and links on our HUBS, events and competitions which now run throughout the year
---
Newbies

Welcome to all our new members, be they Juniors, Ladies or Gents, who have joined up during 2021! Our free membership scheme has introduced over 100 new golfers and curlers to the group and we hope everyone enjoys all the social, fun and competitive opportunities we have on offer throughout 2022.
---
V3

The SDGC's Third Virtual Order of Merit (VOOM-3), teed off on Wednesday 8 December and will be played over ten different golf courses, over ten weeks. Each named entry will have their score 'drawn from a hat' and added to the VOOM-3 table each week The ten weekly totals are then added together and the highest four totals will receive a share of the VOOM-3 income. £100 from the total income will be donated to the CHAS, charity. Each weekly draw will be recorded for the Sticks & Stones podcast and then later displayed via the VOOM-3 Link above.
---
ANNUALS.

The SDGC Committee has altered their general meeting structure, and will meet during the first week of each March, June, September and December. Any member who has a complaint, idea for the charity, query or any other point they might wish to raise, must submit it in writing to the Committee or their local Committee member. The Committee will not accept or discuss any matters submitted verbally or via social media.

Watch out on the Diary page for the addition of dates for our Pairs competitions across the year. One is already up there and there are plans for at least another four
---
2022 Championship
The SDGC will host the Second Scottish Curling Team Championship in February 2022 and are now asking everyone interested to begin getting their team selections made? It will be based on the regular SDGC entry style packages, where the games, food and where possible, equipment will be provided for each team. Any Skip can enter their team, but individuals who are new to the game or 'have no friends' should get in touch and one will be created by SDGC. a minimum of four curling teams can enter for the round-robin format, sliding off on 21 February at Kinross.
---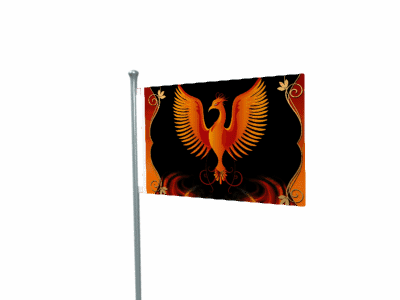 Phoenix Teams
the 28th Phoenix will be played at the Forest of Arden Golf & Country Club in Birmingham, England, from Sunday 14 to Tuesday 16 August this year. The competition will be played over 54-holes, on the Aylesbury and Arden Golf Courses, with four teams of twelve disabled golfers from England, Scotland, Wales and the US of A. Qualification for the regular Scottish Order of Merit Championship tees off in May at Prestonfield Golf Club in Edinburgh. More details can be found by clicking on the Phoenix link at the top of this page.
The 29th Phoenix Cup will be played over three prestigious golf courses, just North of Los Angelis, from Monday 28 thru Wednesday 30 August 2023.
The 30th Phoenix Cup will be played at "The Home of Golf" in St Andrews, over The Old, New & Jubilee Golf Courses, from Monday 28 to Wednesday 30 October 2024, when a team from the US will compete against a European Team made up of golfers of all disabilities and abilities, pulled together by the SDGC.