The SIDEY British Open, Strathmore Golf Centre Alyth
Tuesday 13 to Thursday 15 September 2022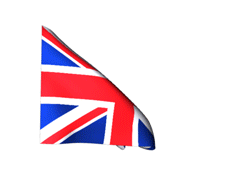 Strathmore Centre
Playing for the Sidey, Isle of Harris Golf Club & Caledonia Cup's
Although we have played various formats over the last 20 years, the current and fully inclusive, Open Golf Championship structure, was first played in 2008 at the St Michaels Golf Club, Leuchars in Fife, where Sidey Limited first became involved, with the Lord Provost of Fife, by sponsoring the event and its golfers with disabilities. Subsequent Open Championships were held at other venues like Scotscraig Golf Club in Tayport Fife,, an Open qualifying course and the 13th oldest in the world, and several other prestigious venues around the country.
Two Short videos, pictures and a wee report on the 2021 Open
Scenes from around Strathmore for the SIDEY British Open
Jim Gales MBE Overall Net Champion

Andy Gardiner Scratch Champion 😎

Runners, Riders, Sharks & Bandido's

Carol Brill Stableford Champion 🤩
Tuesday 7 September, 13:00, Open Round 1 & Club Challenge Match, Ranneleroch Course Strathmore (Yellow)
Wednesday 8 September, 10:30, Open Round 2, Ranneleroch Course Strathmore (Yellow)
Thursday 9 September, 10:30, Open Round 3, Ranneleroch Course Strathmore (Yellow)
The Sidey British Open has just concluded at Strathmore Golf Centre, Alyth, after 54-holes of golf for people with disabilities . . . . and the event was completed almost entirely in glorious sunshine!!! How many golf events have ever taken place in Scotland, and in September, where the main complaint was "bit too hot for me out there today".
Over 70 golfers teed off on day one of the Open Championship, with players from across Scotland and its Islands and throughout the UK and Ireland and included SDGC members with all types of disabilities including cerebral Palsy, amputees of all descriptions, blind and vision impaired, MS, wheelchair users and many other and varied conditions.
"The main objective for all our disabled golf competitions is to get everyone out there on the course and enjoying their golf. We all know that the game can be tricky if your so called able bodied , but our members are out there proving that a disability is not a barrier to playing the game". One element of the first day consisted of a team game with the Strathmore members and this was won by Team 9, Jim Gales, Jim Thomson and Martin Lowe, averaging 43 points and in second place was Team 2, made up of John Pennycott, Paul Higgins, Iain Butchart and Dawn Butchart, who averaged 39 points.
The SDGC would like to thank everyone at Strathmore from the greenkeepers, whose course was in excellent condition and with true and steady greens, the Management for their continuing support and all the catering and clubhouse staff, who gave us a friendly welcome each day and provided a very high standard menu and service.
The results of the 54-hole British Open Championship for golfers with disabilities were: Winning the Sidey Trophy, the overall nett Champion was Jim Gales MBE from Scotland, with 193, Runner Up was Paul Daley of England with 204 and in third place Greg Jackson of England with 206.
The SDGC would like to make special mention of our long-term members and established players at the Open, who looked after our new players. "excellent help and encouragement, very much appreciated by other players and the organisers.
Winning the Isle of Harris Trophy, the British Open Scratch Champion was Andy Gardiner of England, with 218, Runner Up was Chris Paterson of Scotland with 221 and in third spot was Jonny Jones of England with 229.
Winning the Caledonia Trophy, the British Open Stableford Champion was Carol Brill of Eire, with 119 points, Runner up was Colin Leslie of Scotland with 113 points and in third spot was Jim Hamill of Scotland with 109.
Congratulations to all the winners and special mention for the 2 vision impaired Champions! Who seen that coming? 😎😎