The Scottish Team Championship 🥌
Monday 21 & Tuesday 22 February 2022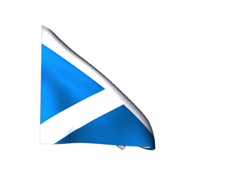 Ice, Ice, Baby
The Scottish Team Championship Programme 🥌
Sunday 20 February
Accommodation is arranged for players at The Premier Inn Dunfermline, KY11 8EX (Check in after 15:00)
Monday 21 February, Kinross KY13 8TU
09:30, Practice Sheet A, Team Winning v Team Hamill & Practice Sheet B, Team Clifford v Team Hansen
12:15, Sheet A, Team Winning v Team Clifford & Sheet B, Team Hamill v Team Hansen
15:00, Sheet A, Team Winning v Team Hansen & Sheet B, Team Clifford v Team Hamill
Accommodation is at The Premier Inn Dunfermline, KY11 8EX (Check out on Tue 22 before 12:00)
Tuesday 22 February, Kinross KY13 8TU
09:30, Practice Sheet D, Team Winning v Team Hansen
12:15, Practice Sheet D, Team Clifford v Team Hamill
15:00, Sheet A, Team Winning v Team Hamill & Sheet B, Team Clifford v Team Hansen
20:30, Sheet A, 3rd & 4th placed playoff & Sheet B, The Final
2 Points for a win, 1 Point each team for peels and zero for a loss. There is no sweeping at this event.
Confirmed Teams for the Scottish Championship
Team 1: Skip Malcolm Winning, Martin Lowe, Laura O'Neill & Jim Gales
Team 2: Skip Gerry Clifford, Adam Storrie, John Riordan, Graeme Seivewright
Team 3: Skip Jim Hamill, Dave Standing, John Ramsay, Sylvia Hamill,
Team 4: Skip Malcolm Gerdes-Hansen, Lesley Bain, Paul Daley, Matty Coleman
Curling bits 'n bobs
🥌 during the competition days, a quick speed of play is essential, your Skip should aim to finish a minimum of six ends, eight is best!
🥌 stones must be played in order, from 1 to 8 and be returned to the same side of the hack for delivery in the following end. At the end of a game, stones must be set in place for the next match.
🥌 you must use the sticky mats before play, to keep the crap from the bottom of your grippers/chair wheels
🥌 there is no sweeping at this or any other of our games
🥌 Skips will determine who plays lead, second and third, during each game
🥌 Skips toss a coin before play, the winner gets to pick a colour of stone and the loser plays first.
🥌 The Lead player delivers one stone, then changes places with the opposing Lead, who then delivers their first stone, before changing again for the Lead second stone, followed by the opposition Lead second stone. The seconds, then thirds follow the same format, before the skips play the same alternating shots.
🥌 TIP! The lead players job is to deliver their stones just in front of the house or just into the blue circle, to act as a blocker, this allows the proceeding players the chance of drawing their shots into the house and/or later promoting the lead stones further into play.
🥌 TIP! Free Guard Zone: the area of the pitch where the stone can be placed, where the opponents first player cannot 'take out'. This rule only counts during the first 5 throws in each end – in other words, until the team's second's turn. Even though the player isn't allowed to remove the opponents guard, it is allowed to remove his own first guard, with his other stone in the Free Guard Zone
---
21-Feb-2022:
A compilation from the Scottish Championships with contributions from members including: Gerdes-Hansen, Standing, Clifford, Gales, Bain, Riordan & Leslie
---
Click below to see the text from the Scottish Team Championship and click again to hide
The 2021 Champions, Team Gerdes-Hansen, Paterson, Bain & Daley